We are a piece of your story
You are more than one story; you are the assemblance of people, places, moments and experiences that weave together into a much larger, richer and unique story.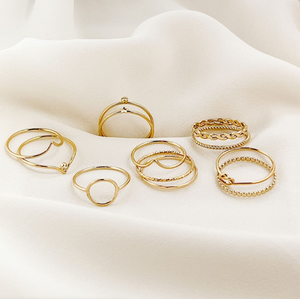 Commitment to Yourself
Wear The Ring
Committed to yourself and focusing on new beginnings? Wear the ring is a collection of limited, curated rings to help you remember why you've made a promise to yourself.
Shop Rings
Shop All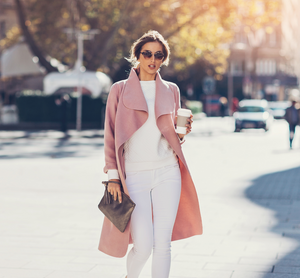 New Jewelry
SPRING 2023 Collection
A new season is coming, and our Spring/Summer collection is the perfect way to complete your look.
Shop our trendy pieces.
Shop Spring
Shop All
Re-min-ded
To create (a person) to remember; cause (a person) to think of someone or something - reviving memory of something; reminiscent.
"Reminded Designs" handmade jewelry is designed to not only adorn and enhance the wearers natural beauty, it also serves to remind us of what is truly important in life. Here at Reminded Designs we believe that the purpose of life is to grow, evolve, learn, love, share, serve and live as fully as we can. We are all born knowing. Knowing our truth, our value and our purpose. Somewhere along the way we forget. Reminded Designs Jewelry collection was created to bring you back into that inner wisdom - to "Remind" you of your unlimited power, your innate worthiness and ultimately your truth - that you are, and have always been, more than enough exactly as you are. Each piece of jewelry by Reminded Designs is accompanied by a beautifully written card with messages that serve as reminders of Universal Truth, and are designed to offer comfort, direction and an awakening of your inner wisdom. 
Each piece is personally designed and specifically named to remind us of the simple truths in life that when embodied, creates a balance between inner and outer beauty. 
Who's Behind Reminded Designs?
Christa Nilles; Entrepreneur. Designer. Manifestor. Mother. Christa wears many hats in her life, but her passion for connecting with people, with nature and with herself fuels her enthusiast to create unique jewelry pieces. Reminded Designs is more than a simple jewelry brand; it's a way of thinking and believing in yourself.
Learn More
★★★★★

Thank you for the beautiful necklace and on-time delivery. I love how it is dainty but sturdy and a bit bigger than the ones sold in the store, which are small. Very satisfied in every way!

LL

Vancouver, BC
★★★★★

I am a returning customer because I love the quality & beauty of the items. Also, A+ on Customer Service! I will buy again & again. Make excellent gifts for everyone.

Denise

Seattle, WA
★★★★★

Surprisingly fast shipping! Wonderful gift for a fashion savvy sister-in-law!

Whitney

Laurel, MS
★★★★★

I never thought it would be so easy and affordable to get a 'customized' piece of jewelry!

Trinh

Kelowna, BC
★★★★★

Gorgeous piece! I get compliments every time I wear it. Thanks so much!

Lisa

Los Angeles, CA